DOCUMENT AUTOMATION
AUTOMATICALLY GENERATE & UPDATE YOUR PRIVACY POLICIES
Simply answer a series of questions to automatically generate your documents through our easy-to-use platform. With the expertise of the world's leading technology law firm (Wilson Sonsini) behind our product, we save you time, money, and stress by streamlining the complex task of document generation and upkeep.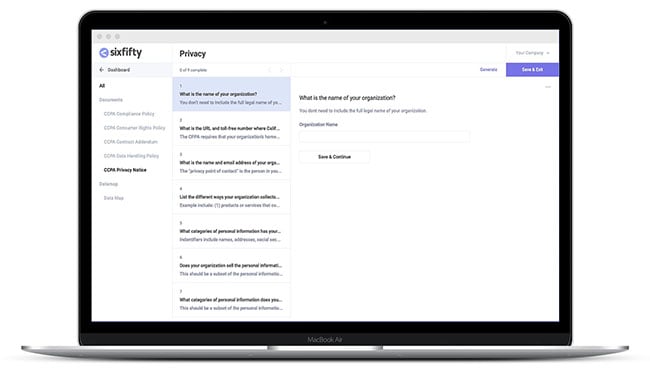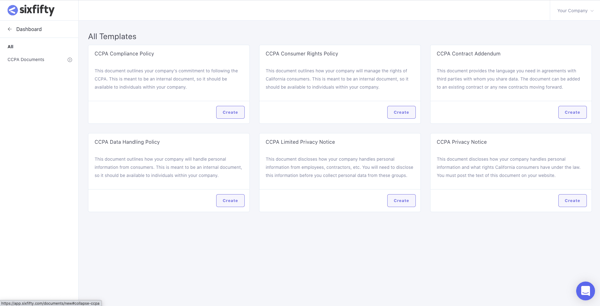 Ensure Your CCPA & GDPR Documents are Always Up-to-Date
Privacy document automation for companies in scope of CCPA, GDPR, and emerging privacy laws as they develop. Our easy-to-use document automation tool helps your company generate website disclosures, contract language, and internal policies and procedures. When the law updates, our system creates, stores, and updates your documents.
Streamline Your Document Generation & Upkeep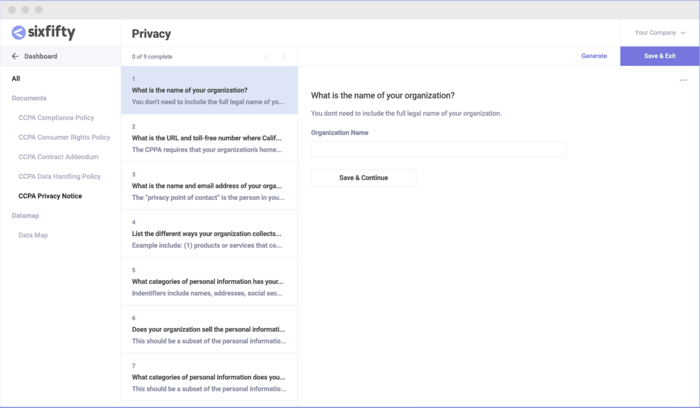 CCPA & GDPR Compliance
These are the types of documents you can create through our automated platform:
Website Notice
Notice for Specific Groups
Data Processing Agreements/Addendums

Compliance Policy
Consumer Rights Policy
Data Handling Policy
Customized Legal Documents
To generate the policies you need, our automated platform walks you through the same questions a lawyer would ask. Each time you generate a document, our system asks about your business, industry, the data you collect, and how you handle that data. Based on the answers you provide, our system may ask you follow-up questions to customize each document to your specific situation.
Updated Policies
Privacy laws are always changing, and compliance documents can easily become outdated. Since our system is backed by lawyers, we're constantly monitoring the legal landscape. When privacy laws change, we send you updates that are relevant to your business and your documents. Our updates are specific, and we let you know which documents will be impacted. We help you update your documents with just a few clicks.
Affordable Solution
Because our document solution is automated, there's no billable hour, which can save you thousands of dollars compared to hiring an attorney. Document automation saves legal teams valuable time and energy, allowing them to focus on more pressing matters instead of constantly writing and rewriting compliance documents.
Truyo's Privacy Solutions