NEW PRODUCT
Truyo's Privacy Impact Assessment Tool Has Arrived - and you can use it free for 30 days!
Truyo has developed a comprehsneive tool to analyze privacy risks within your organization and fulfilling privacy impact assessment requirements of upcoming legislation. No payment information is required, and all the information entered remains yours. The tool can be canceled and purged at your request at any time. Learn more about our tool below.
*Subject to qualification
Get to know Truyo
The world of privacy is always changing. Here's how we can help. Prepare today for changes tomorrow so your organization is always ready, always compliant.
"From the straight-forward implementation to the platform's intuitive user interface, I recommend Truyo to any organization struggling with a data privacy request solution. Our partnership with Truyo has helped us stay on top of and in compliance with CCPA and other state mandated privacy laws."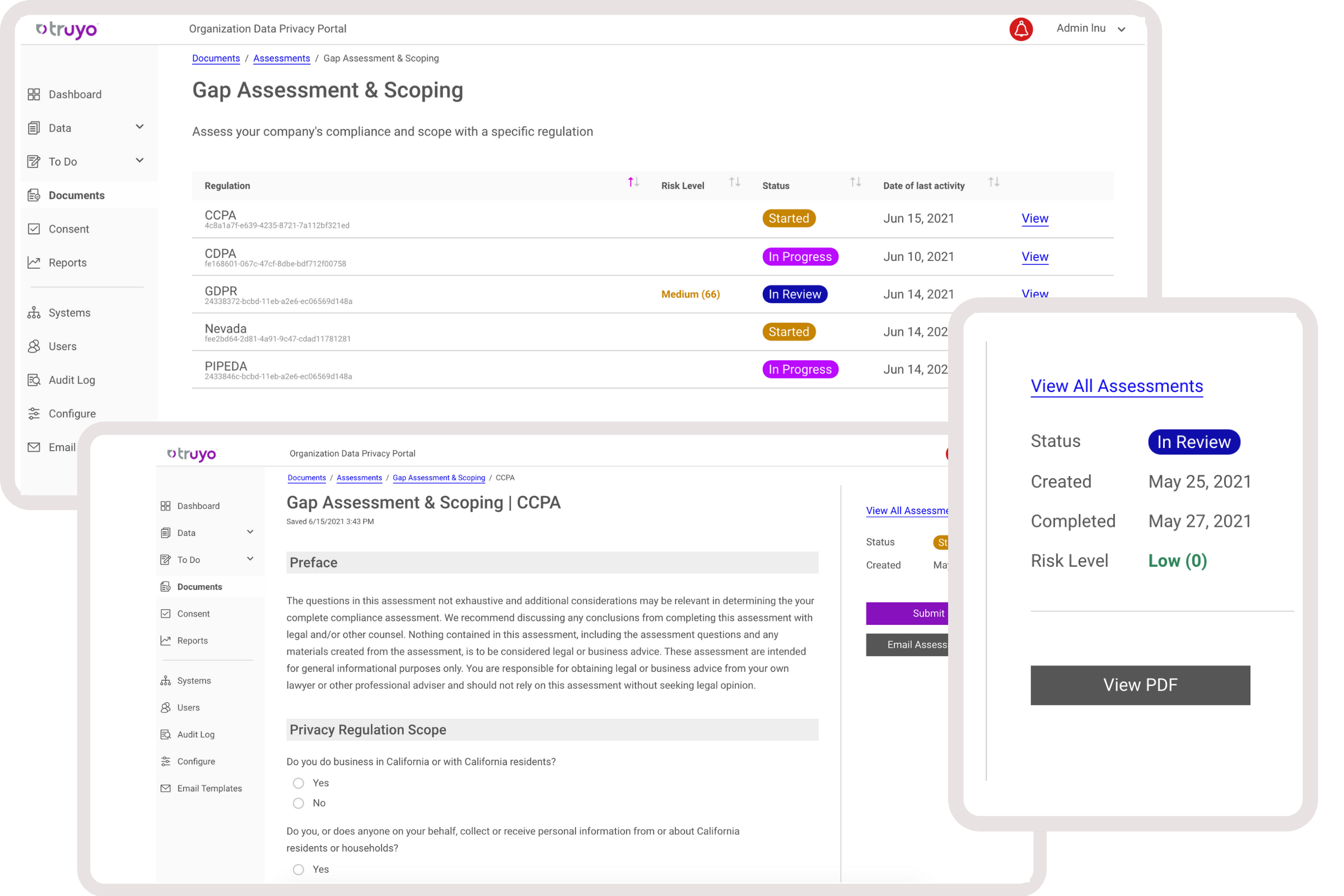 "Truyo's PIA tool provides the accurate assessments you need to ramp up for new privacy regulations that are around the corner."
Compliance-Driven Assessments
The Truyo Privacy Impact Assessment Tool is purpose-built with streamlined questionnaires developed by a nationally recognized law firm to address the Data Processing Assessments required by the CPRA, Virginia's CDPA, and Colorado's CPA; and in order to meet requirements, our smart-assessments will automatically trigger additional detailed questions depending on your team's responses.
Identify Risk, Build Trust
Effective Privacy Impact Assessments are also foundational to your program: by evaluating for both privacy and security risk and documenting it has been measured and addressed; by identifying which systems will be impacted by Data Subject Requests so teams can be prepared to respond; and by allowing your company to proactively demonstrate your commitment to data protection through reports that can be shared with your clients.
About Truyo
From consent to privacy rights automation, Truyo provides you with the tools and platform to create better privacy experiences for consumers, employees, service providers, and privacy teams. Truyo gives you a best-in-class privacy rights management solution for your consumers, privacy teams, and service providers.
Be transparent and build trust with your consumers by giving them access to a customized page to manage their data preferences which can be passed across all brands, departments, and data sources throughout your organization.
Our easy-to-use document automation tool helps your company generate website disclosures, contract language, and internal policies and procedures. When laws like CCPA, GDPR, VCDPA update, or new privacy laws are added, our system creates, stores, and updates your documents.
THE LEADING PRIVACY TOOL ON THE MARKET
Why are we offering our Privacy Impact Assessment Tool free for 30 days?
We are so confident in our Truyo product offering that we want to give you free access to one of our tools so you can get a taste of the Truyo experience. Here's why!
Powered by Intel
We are powered by one of the leading technology companies and use a group of top-notch software designers to build and maintain our intuitive platform.
Automated
We automate data privacy processes such as data access requests that take time and money for you to fulfill manually.
Compliant
Truyo's privacy tool keeps your organization always ready, always compliant by updating your privacy documents as new legislation passes.
Integrative
We make it a seamless transition to Truyo from another platform or a manual process by assigning you a transition coordinator. Sit back and relax while we get you set up.
Privacy programs powered by Truyo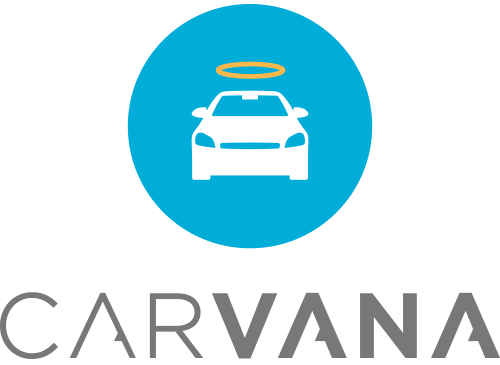 CHANGE THE WAY YOUR ORGANIZATION MANAGES DATA PRIVACY
Request a guided demo for your organization or start your 14-day free trial of the full Truyo product offering in a personalized sandbox.