Jeff Sizemore
Chief Governance Officer, Egnyte
Jeff Sizemore, Chief Governance Officer at Egnyte, is responsible for the strategy and execution of the Egnyte's Secure and Govern solution. Jeff has an extensive background in data protection, specifically in encryption, key management, data loss prevention, and identity and access management. Jeff has helped define the market by contributing to several start-ups, including PGP (now part of Symantec), Ionic Security, and Port Authority (now ForcePoint DLP).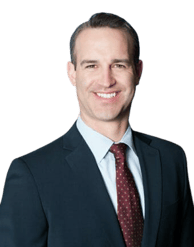 Michael Hellbusch
Intellectual Property Partner, Rutan & Tucker
Michael Hellbusch excels in several areas of law including cyber law, data security, and privacy issues. He has a broad range of experience both as a transactional lawyer and as a litigator. He focuses his practice on brand and reputation protection for clients in the online atmosphere.